Shipyard Visit
For the first time since the beginning of the construction phase, we managed to visit the shipyard in France and see the progress of construction on our ship for ourselves. It was quite impressive to not only visit the shipyard and walk past any random ships, as we did a few times during the planning phase, but to actually stand in front of and inside the ship that will soon be our home.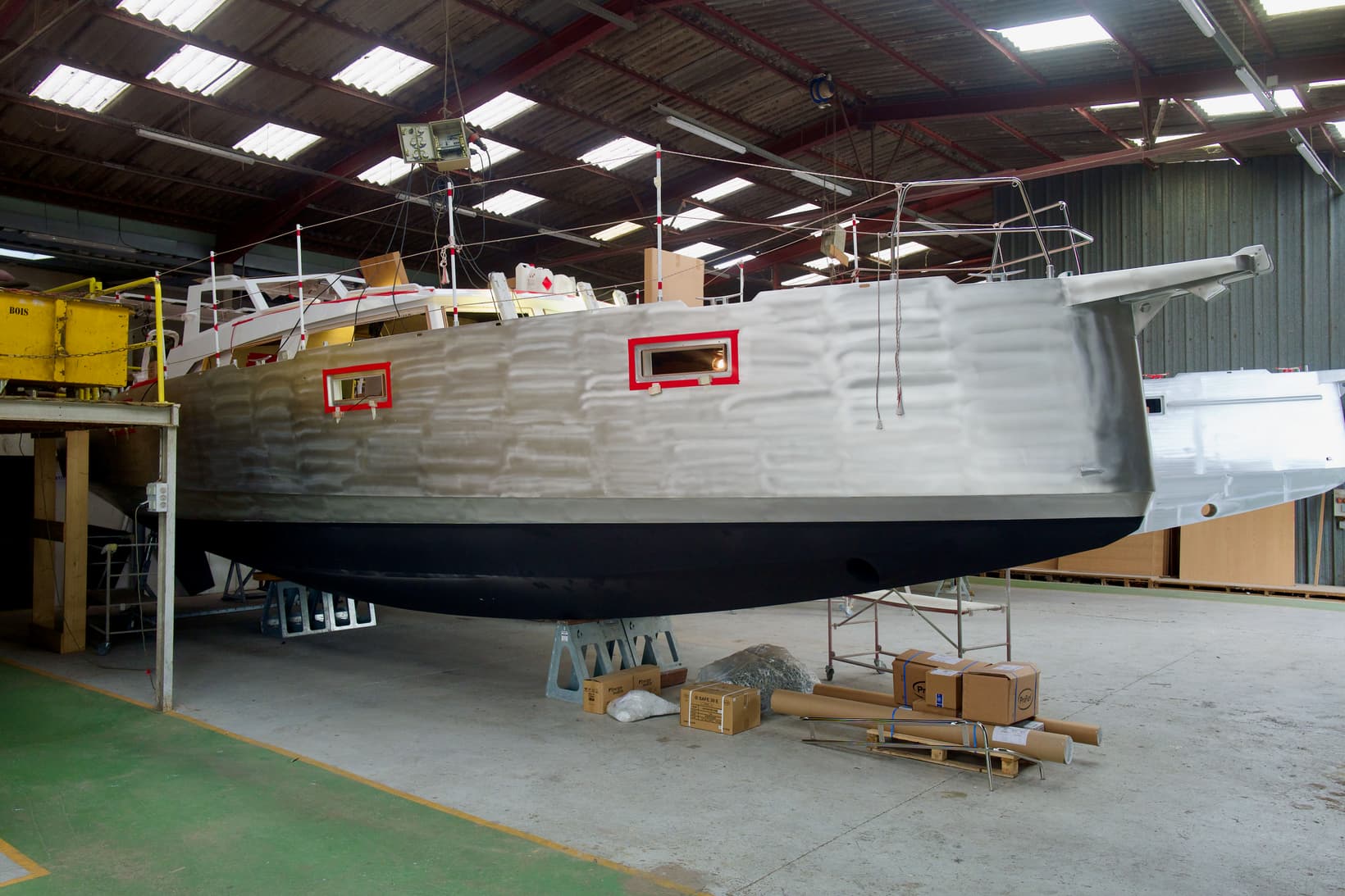 The interior work is quite far advanced, almost all electrical wiring harnesses and hose lines for cold water and hot water (also for heating) are installed, the large water and diesel tanks are recessed at the lowest point under the floorboards and a large part of the furniture such as benches, cabinets and the galley are already installed. Even the electric motor is already in place - so much smaller than the equivalent diesel engine!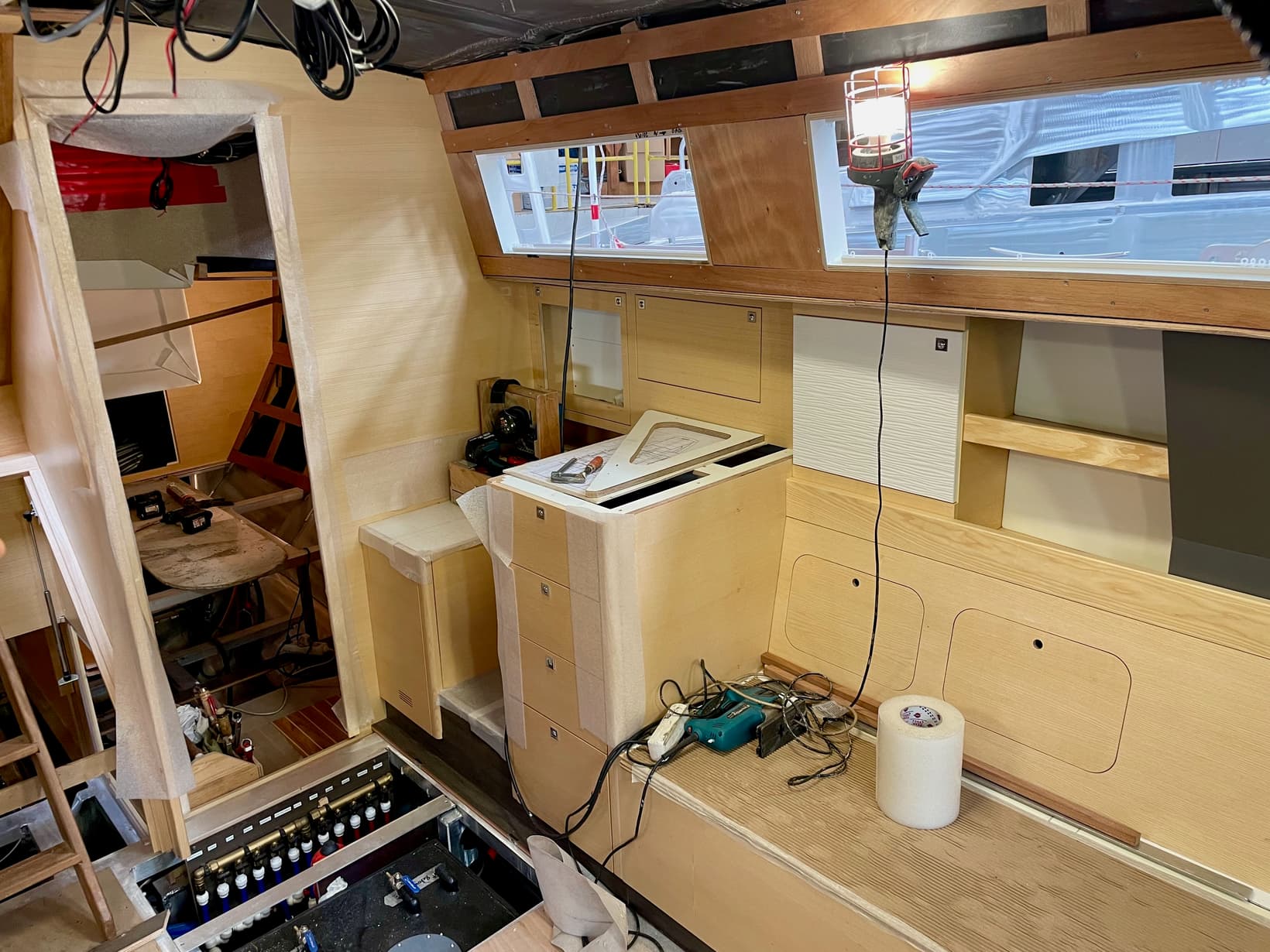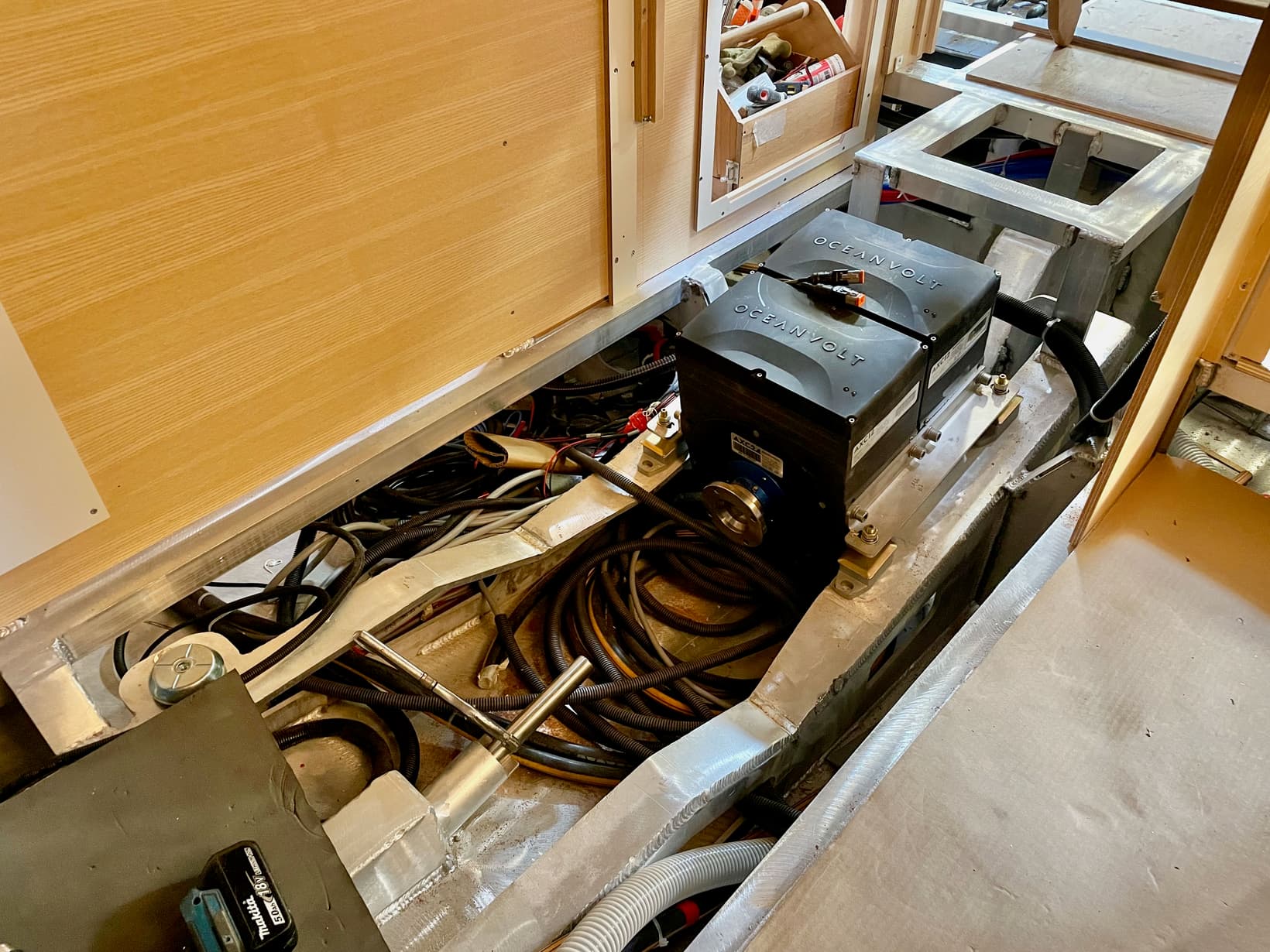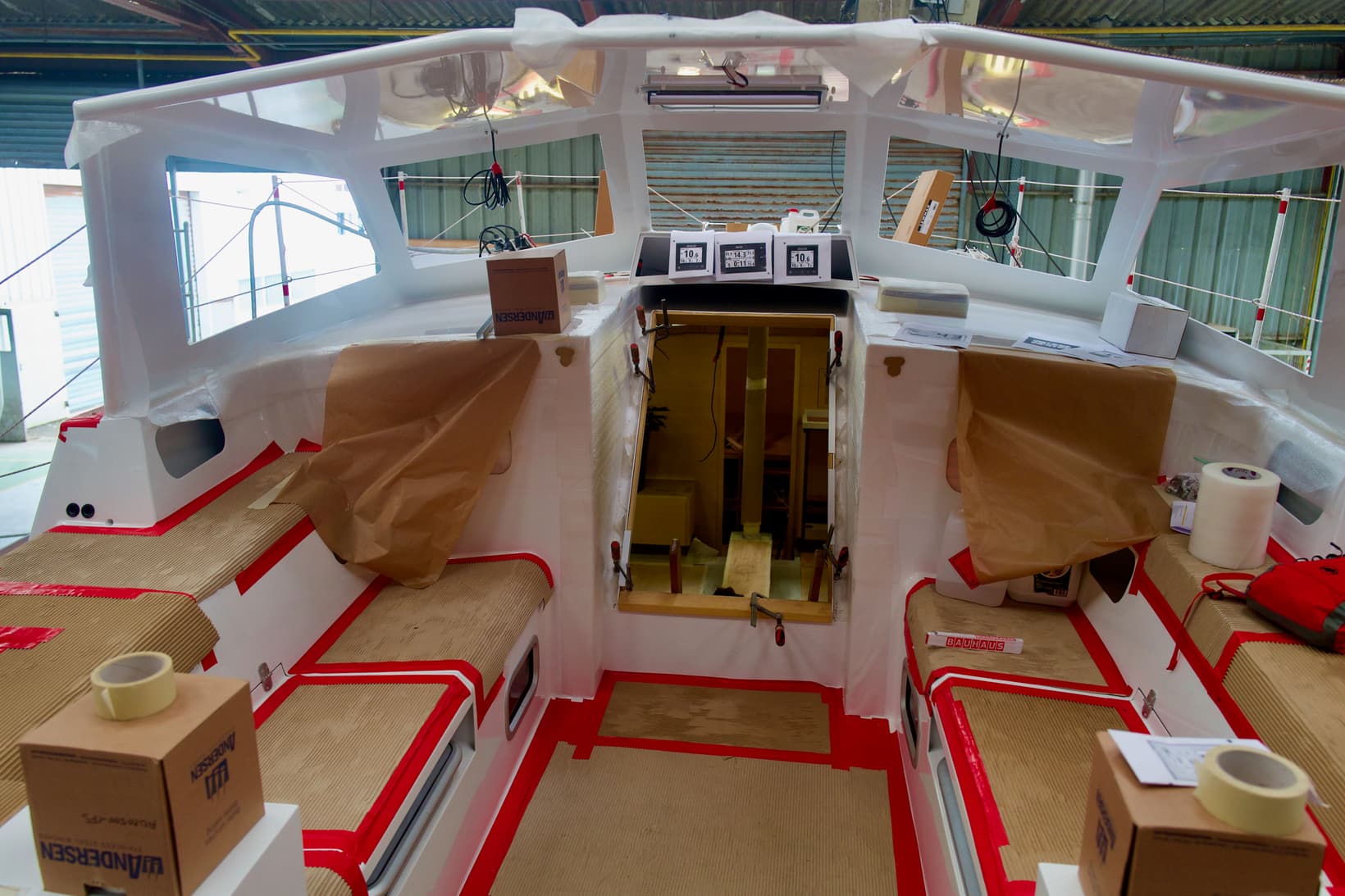 With this first personal impression of the space below deck and in the cockpit, we were still able to determine the position of the instruments in the cockpit, and discuss further issues for the remaining work - it should not take long at all, the ship will probably be ready by the end of November.